As an established, successful, Latin American shape wear company, Leonisa knew their existing clientele and market very well. But as they approached the U.S. customer with their first brick and mortar store at Mall of Georgia, Leonisa needed support defining the voice of this new target, developing brand positioning and messaging for the U.S. market, creating market awareness, and finally, translating all elements into an in-store experience. 
Navigating a saturated market
In order to succeed in the heavily saturated U.S. lingerie/shape wear market, Leonisa had to define the target U.S. customer and understand her needs and current impression of the market. It was also important to recognize that the Latin American messaging would not translate to Leonisa's new target consumer, so it was necessary that the messaging be both unique and relatable.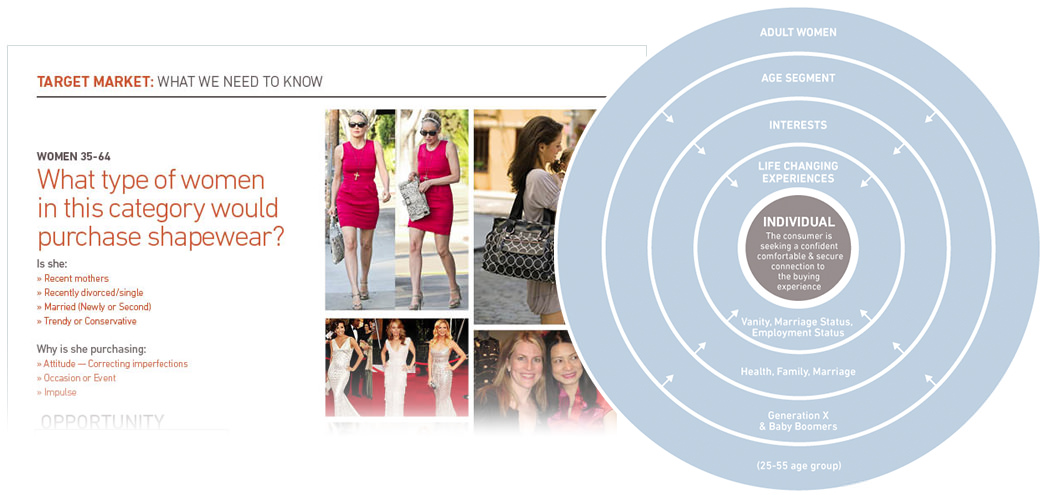 The methodology
Planet Studio performed an extensive competitive analysis and market research via mall intercepts and online focus groups to engage potential customers and gather opinions regarding body image/values, life stages, where and by whom they are receiving information and influence, trigger points for purchases, and what they prefer in their in-store shopping experiences. We then delivered a "Voice of the Customer" (VOC) document that detailed an understanding of Leonisa's requirements, a common language and message for the team, key input for appropriate design of messages and specifications for the "customer experience," and an overall springboard for product innovation.
After that, we proceeded with developing competitive positioning, differentiating the Leonisa brand to better connect with and align with mature women who fit into various lifestyle categories, live multi-faceted lives, and have spending power and influence.  Between 25-65, these women are Generation X or Baby Boomer, and they fall into subcategories (depending on life stage), including Yummy Mommy (new mom), PANK (professional aunt/no kids), Super Mommy (working mom with family), On the Prowl (dating single or divorcee), and Digital Diva (mature woman who is active online).
...embracing and loving yourself and your body, letting it move and inspire you speaks to me...
- focus group response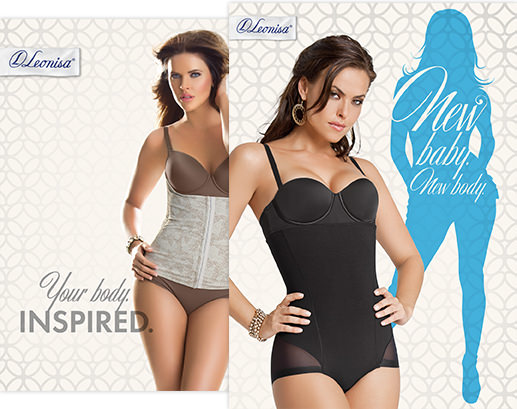 Curve specialists – a new in-store experience
In addition to the customer-facing deliverables, we also partnered with Leonisa's sales team to develop customized customer service positioning and training documents to support Leonisa "Curve Specialists" in knowing how to approach, cater to, and inspire confidence in each customer, according to her customer comfort zone (in need of expert advice, highly attentive service, unobtrusive assistance, etc.).